The Challenge
Soccer is one of the fastest-growing sports in Australia. Many people are playing the 'world game' from school-aged children to adults. Our soccer goals are very popular in sporting clubs and local council operated recreation sports parks.
Australian standards soccer goals.
Our Australian made soccer goals are compliant with Australian Australian Standard AS 4866.1-2007. 
Clubs and school should ensure when purchasing soccer goals that the soccer goals are compliant with this quality and safety standard.
Why Standards Compliant Soccer Goals are important for you
If not, your organisation may be liable as it is risking injury to players and casual users. You may also be liable should an injury occur. Fatalities have been linked to sub-standard soccer goals. These accidents have stemmed from children playing unsupervised near movable soccer goals which tipped onto them. As a result, legislated safety and design standards for movable soccer goals are now in place across Australia. This specifies the soccer goal weight making steel unsuitable for complaint goals.
As well as ensuring new soccer goal purchases are up to the Australian Standards, we also suggest organisations check any previously purchased soccer goals are compliant. We recommend non-compliant soccer goals are updated or replaced. If there's any doubt please contact us – No-one wants to risk injuring a player or an observer!
Portable Soccer Goals
We are also leaders in portable soccer goals in Australia. Our portable goals are tough yet light and flexible enough to be easily transported to the playing field and back to storage sheds as needed. Our portable football goals come with soccer nets and allow you to train as well as play the game on any field that is available.
Sydney FC and Perth Glory football clubs use our portable soccer goals. Another clear endorsement of the quality of our products.
It doesn't matter what kind of soccer goalpost you are looking to get – Peter Miranda Sports have a broad range to meet your requirements. Purchase a soccer goal post from Peter Miranda Sports and you can be sure of a quality product that will last you a long time and provide countless hours of enjoyment.
Aluminium soccer goals
Steel soccer goals should no longer be used as they no longer meet the Australian standard. PMSports only supplies Australian standards compliant Aluminium soccer goalposts. We manufacture our own soccer goals locally in South Australia that's why we can be so confident of their quality.
New Aluminum soccer goals
We continually improve our products to keep up with new developments and we have released a new range of aluminium posts that are even tougher and more durable. The new aluminium goalposts are manufactured with high-quality aluminium and can withstand the roughest treatment during a game and practice. Our aluminium soccer goals are supplied with
ground sleeves
steel reinforced spigot
offseason dust caps for ground sleeves and uprights.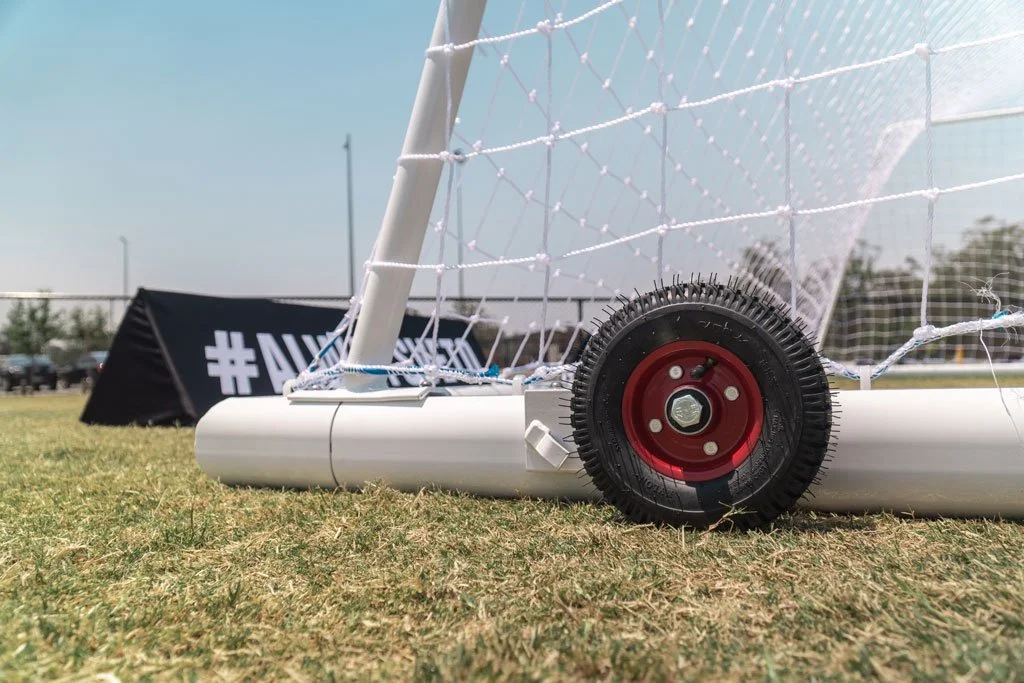 Portable soccer goals for fast removal to storage for sports field repurposing and equipment security. 
Our Values Make A Difference
Integrity is our number one value
Fully transparent bids and quotes
Attention on jobsite from owner
Our contract is a relationship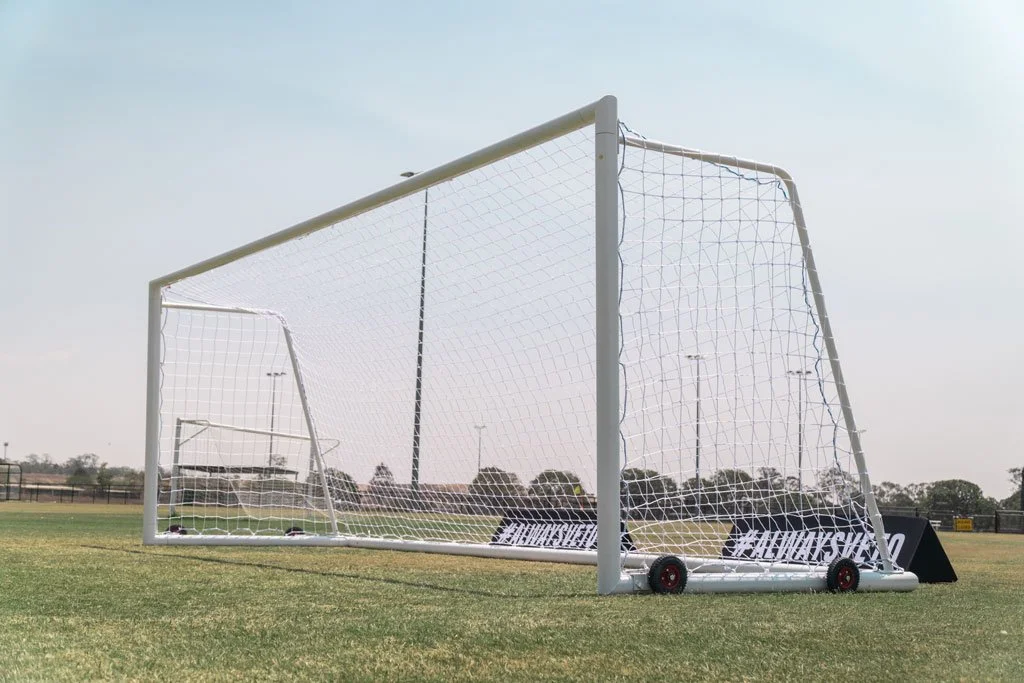 Improved Safety Ratings

94%

94%

Lighting Eye Strain Reduction

65%

65%

Annual Cost Savings

37%

37%

Quality Materials

60%

60%
"
We were very impressed with how well this project went. We absolutely recommend this company to others!
Project Owner
A Visual Glimpse Of The Project
We Are Ready To Start Your Project